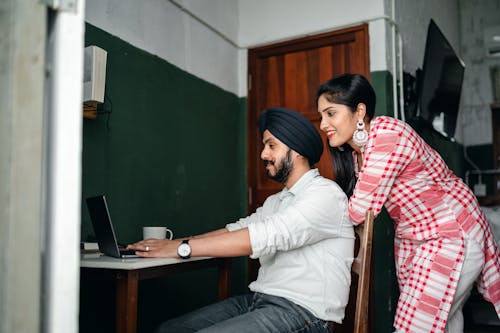 In today's fast-paced digital world, having reliable IT assistance is crucial for businesses and individuals alike. Whether you're a small startup or a large corporation, encountering technical issues is inevitable. That's where help desk support comes in – a reliable resource that ensures your IT systems are up and running smoothly, resolving any technical glitches efficiently and effectively.
What is Help Desk Support?
Help desk support refers to a centralized platform or team that provides technical assistance to users facing IT-related problems. It acts as a single point of contact for customers, employees, or clients who require technical support, guidance, or troubleshooting. Help desk support can be provided through various channels, including phone calls, emails, live chat, or ticketing systems.
The Importance of Help Desk Support
1. Quick Issue Resolution
Technical issues can significantly disrupt workflow and productivity. With help desk support, you can rely on a team of experts who are trained to diagnose and resolve issues promptly. Whether it's a software glitch, hardware malfunction, or network connectivity problem, help desk support ensures that your IT systems are back up and running in no time.
2. Cost-Effective Solution
Maintaining an in-house IT team can be expensive, especially for small businesses. Help desk support offers a cost-effective alternative by providing access to skilled professionals without the need for full-time employment. You can choose from different support packages based on your requirements, ensuring that you only pay for the assistance you need.
3. 24/7 Availability
Technical issues can occur at any time, and having round-the-clock assistance is crucial to minimize downtime. Help desk support typically operates 24/7, ensuring that you can reach out for assistance whenever you need it. This level of availability allows for quick problem resolution and ensures that your business operations remain uninterrupted.
How Help Desk Support Works
When you encounter an IT issue, reaching out to help desk support is simple. You can contact them via phone, email, or live chat, depending on the available channels. The support team will gather information about the problem, including its nature and severity, and create a ticket to track the progress.
Once the ticket is created, it is assigned to a qualified technician who will investigate and diagnose the issue. The technician will work to resolve the problem, providing updates and communicating with you throughout the process. Once the issue is resolved, the ticket is closed, and you can resume your work without further interruptions.
Conclusion
Help desk support plays a vital role in ensuring smooth IT operations for businesses and individuals. It offers quick and efficient issue resolution, cost-effective solutions, and 24/7 availability. By relying on help desk support, you can focus on your core business activities while leaving the technical aspects in the hands of experts. So, the next time you encounter an IT problem, remember that help desk support is your reliable IT assistance resource.